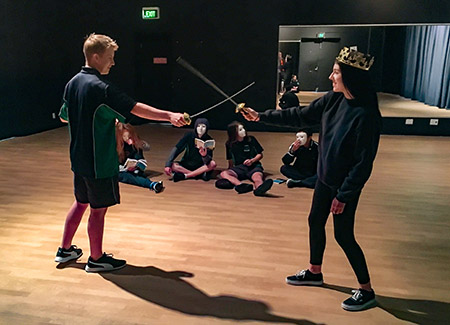 The Bell Shakespeare Theatre Company visited Clarkson CHS in Week Six to run a Macbeth Masterclass with our Year 10 students who are studying the play.
Caitlin Beresford-Ord, Arts Educator from Bell Shakespeare, had students explore Macbeth's characters, events and themes through performance, acting games and costume.
The students behaved impeccably, spoke confidently in front of their peers, acted brilliantly and now possess a deeper understanding of the play.
We look forward to working with Bell Shakespeare on future Clarkson incursions and excursions.
Thomas Jones
Head of English and HaSS Learning Area