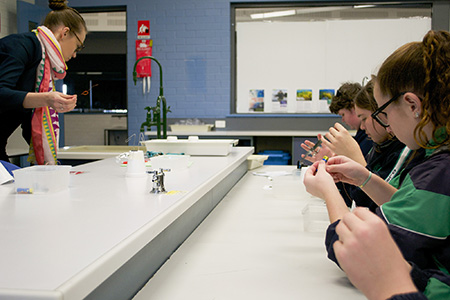 As featured in North Coast Times community newspaper
This week the Science department has been running lunchtime activities to celebrate National Science Week. There has been a great level of interest from the students with a variety of year groups attending each lunch. This week the students have taken part in making pop rockets, testing and exploring basic circuits, have built and raced cotton reel cars and mini kick start motors, taken part in the spaghetti and marshmallow challenge as well as other fun and exciting activities throughout the week. The students level of enthusiasm and interest has been great to see with many students coming back to attend multiple lunch sessions to take part in the various activities.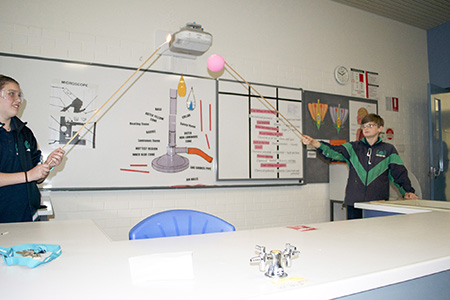 In the Science department we have also been awarding prizes to students throughout the week for entering the daily quiz and for taking part in the lunchtime activities. These prizes have been well received amongst the students and seem to have heightened their engagement, which has resulted in many students coming back the following lunchtime to further explore the various activities on offer.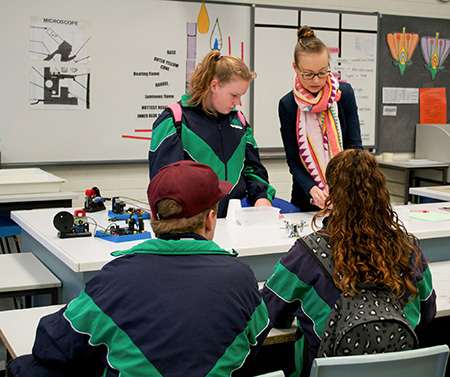 Due to the level of interest, it has been decided that we will commence a Science Club that will run each Monday lunchtime. During these sessions students will develop and build on their Science inquiry skills as they work in groups to plan, design, construct and test objects to meet a particular design brief and/or purpose. Next week will be our first week commencing the lunchtime Science Club, which will begin with the design and construction of a Watercraft.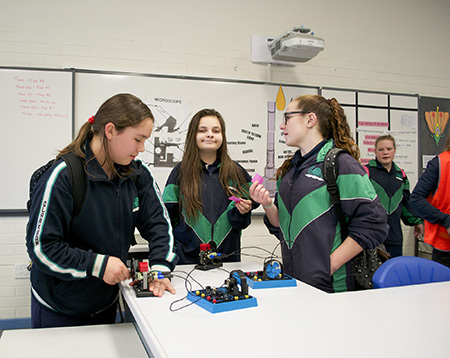 Thank you to all of the Staff that have contributed to this week's success and for those who have taken part in the lunchtime activities.

Explore – Discover – Create

Happy Science Week!
By Melissa Edwards, Science Teacher.
Photos Ella Rae (Y8), Elizabeth Marinoni (Y8 student councilor) Declan O'Leary (Y9) Rhianna Cowgill (Y8), Zoe-Grace Dunster-Mulligan (Y8), Bianca Hammond (Y8 student councilor)