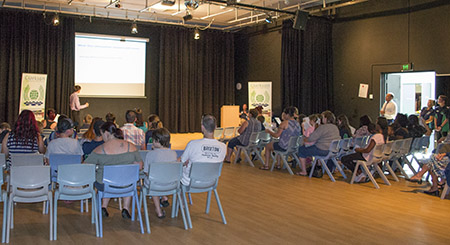 On Wednesday the 14th of March, Clarkson CHS hosted a Year 7 BBQ to welcome parents & carers of Year 7 students into the school. Deputy Principal Shane Yardley provided some insight into the vision of the school centred on Invitational Education and School-Wide Positive Behaviour Support.
Head of Mathematics & Science Adam Inder gave a presentation on the future of Year 7 Mathematics through the use of the Maths Pathway program. Head of Student Services James Carroll offered some insights into study habits and expectations in high school.
 
Staff, students, parents & carers enjoyed a sausage sizzle and an informal chat as students were able to take their parents & carers through a tour of the school. Thanks to all Clarkson CHS staff and Student Councilors involved in making the afternoon a huge success.