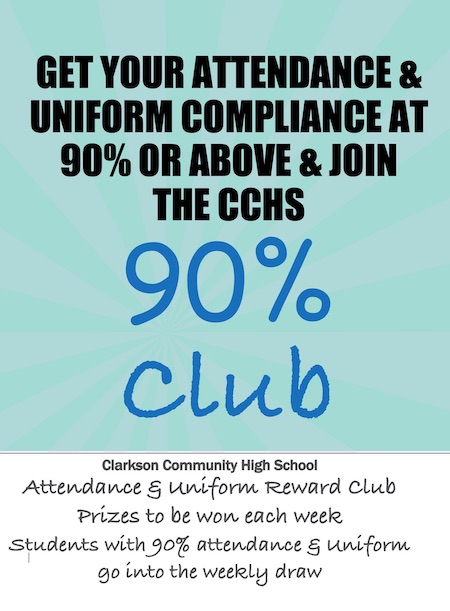 Starting today we're running a year-long competition for students during CARE classes to promote good attendance and uniform compliance of 90% and above.
Prizes include cash, canteen vouchers and iTunes/Gift cards!

Each student with 90% and above will be entered into a weekly raffle draw held on Monday mornings. The winners will be displayed on the Student Services noticeboard and the prize presented in CARE.

In addition, at the end of each term there will be a major individual prize draw for the CARE group with the most 90%ers.

Gotta be in it to win it!