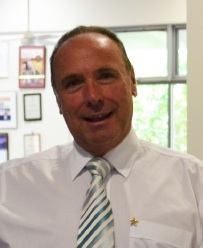 "You've got to dance like there's nobody watching, Love like you'll never be hurt, Sing like there's nobody listening, And live like it's heaven on earth." - William Watson Purkey.
In 2014 I am in my ninth year as the proud Principal of Clarkson Community High School and I have worked in the Department of Education for more than 30 years. It is fundamentally important to me that students are invited by our school to flourish and lead happy and fulfilled lives. Learning at Clarkson is a journey that gives students' lives meaning, greater well-being and opportunities to develop as young adults. A key part of that journey is Invitational Education: a practice to create, maintain and enhance human environments that invite people to realise their potential. Invitational Education centres on improving students' self-concept and has a focus on CARE (Consideration and Respect for Everyone) and creating an inviting school that engages students in learning and positive behaviours and skills that become character strengths.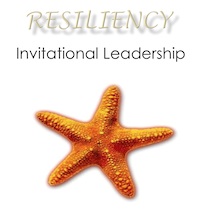 Click here for a collection of resources and articles on Invitational Education written by our staff members (including the Notable Nine) and click on the image below to view a presentation on Resiliency: Invitational Leadership.
In addition, David Axworthy, Deputy Director General, Schools, spoke at the WA Council of State School Organisation's 80th conference last month. He took the opportunity to talk about children's development and where parents and schools can work together to support better outcomes for children.