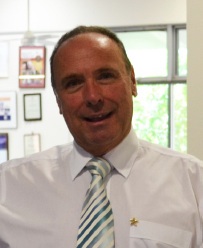 "You've got to dance like there's nobody watching, Love like you'll never be hurt, Sing like there's nobody listening, And live like it's heaven on earth." - William Watson Purkey.
In 2014 I am in my ninth year as the proud Principal of Clarkson Community High School and I have worked in the Department of Education for more than 30 years. It is fundamentally important to me that students are invited by our school to flourish and lead happy and fulfilled lives. Learning at Clarkson is a journey that gives students' lives meaning, greater well-being and opportunities to develop as young adults. A key part of that journey is Invitational Education: a practice to create, maintain and enhance human environments that invite people to realise their potential. Invitational Education centres on improving students' self-concept and has a focus on CARE (Consideration and Respect for Everyone) and creating an inviting school that engages students in learning and positive behaviours and skills that become character strengths.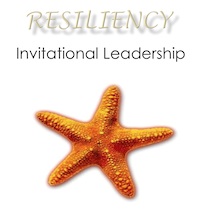 Click here for a collection of resources and articles on Invitational Education written by our staff members (including the Notable Nine) and click on the image below to view a presentation on Resiliency: Invitational Leadership.
In addition, David Axworthy, Deputy Director General, Schools, spoke at the WA Council of State School Organisation's 80th conference last month. He took the opportunity to talk about children's development and where parents and schools can work together to support better outcomes for children.
CARE underpins every aspect of the school and is the foundation for building strong relationships that are founded on trust, respect and responsibility. Clarkson is at the centre of a thriving community and the school's participation in the community enriches all learning opportunities. We embrace the concept of the school as a community resource by encouraging community use of school facilities and encouraging community access to school facilities. Mentoring and volunteer programs enhance student-teacher relationships and community links and the school has a very successful State Emergency Services Cadet Corps and a Bush Rangers Unit coordinated by members of the local community. There is particular value in the relationship between the school and senior members of the community through our students' association with local retirement villages. Only recently, our school has formed a partnership with Joondalup Police Academy. Click here for more information.
At Clarkson we encourage students to enjoy and value learning through developing understandings and skills to fulfill their potential and contribute confidently to the development of society. We aim to widen horizons by presenting curriculum that prepares students for life. The curriculum reflects our desire for students to become responsible and flexible thinkers and we are dedicated to the provision of a caring and friendly learning environment. Clarkson is committed to evidence-based teaching and learning and there is constant evaluation of curriculum and lessons to create improvements in curriculum and teaching programs.
Clarkson awards include Top Public School awards, a Prime Minister's award for 'The Shed' vocational program and many Vocational Excellence awards and West Scheme Vocational and Training awards. Clarkson has strong links with West Coast Institute of Training, Edith Cowan University and a broad range of employers who provide structured-workplace learning opportunities. The school has a high level of technology with Apple computers across the school and an industry-standard commercial cooking centre. Trades North training institution is co-located on the school site, providing $26 million of outstanding facilities and trades training. School sporting activities have been recognised in State championships and in recent years Clarkson was a finalist in the Swan Excellence in Education Awards for inclusive practices and professional learning.
Clarkson was reviewed by the Department of Education Expert Review Group early this year and the school was approved as meeting standards and requirements for government schools.
A note from Ian Goodenough, Member for Moore, Australian Federal Parliament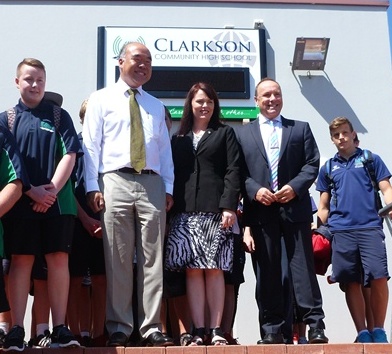 "I have been associated with Clarkson Community High School since 1998, even before representing the area as a local government Councillor.

I first visited the school when it was a construction site, as a 23 year old who just started out in business - my company was involved in supplying some of the electrical and mechanical materials used in the construction of the school.

Over the years the school has faced several social challenges and struggled with its image.

In the early years, I was deeply moved to see the dedicated staff battling negative perceptions from some sections of the community as they worked tirelessly to give our young people the opportunities of a brighter future through a good education.

At the time, I wrote a letter to the editor of the community newspaper in support of the school.

Social disadvantage can be overcome with a little inspiration, motivation and access to a supportive learning environment.

Young people with a purpose, with goals and ambitions, combined with educational opportunities represent limitless potential.

Under the leadership of Principal John Young and his team of dedicated staff the culture at the school has become more positive.

Against the odds of scarce resources and sceptics in the community Mr Young and his team have transformed the school community over the past nine years.  Resilience, invitational leadership and learning are just some of the innovative approaches at the school.

Students graduate from Clarkson Community High School not only with an education, but with important life skills that equip them to be good citizens and valuable contributors to society.

I pay tribute to the visionary work of Mr Young and his team of dedicated staff."