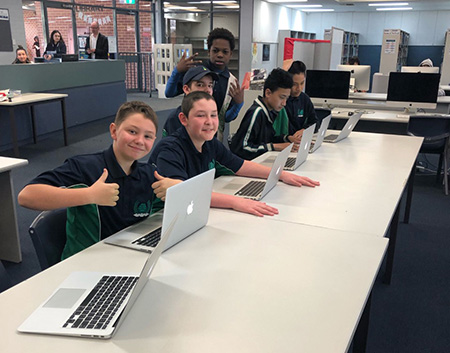 Tuesday's Biggest Kahoot Quiz was a great success! The questions where designed by Mr Bishop to test student and staff knowledge about Clarkson Community High School. A special Thank You to Mitchell Perry, Olivia Russell, Liam Saxon and Rashid Iranzi for helping to set up.
We now have $199 raised out of our $500 goal!
Today is the Armagetron Advanced Games session at the Library during lunch. A gold coin donation is required by all participants and spectators. Have fun!!