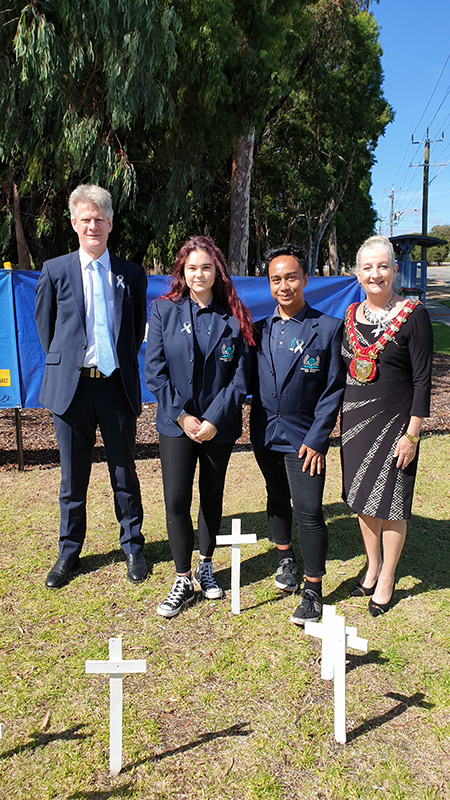 In an effort to reduce road trauma over the Easter Holiday period, the City of Wanneroo, in conjunction with WALGA/Roadwise, is again conducting a Blessing of the Roads ceremony and Human Spirit Road Safety Awards.
The Blessing of the Roads campaign aims to create awareness for all road users of the need to be courteous, take care and have common sense when traveling on our roads, particularly over the extremely busy Easter Holiday period.
The ceremony was held today at Greenfields Park (corner of Wanneroo Road and Elliot Road, Hocking).
Pictured left to right: Road Safety Commissioner Iain Cameron, Head Girl Jhameika Bradford, Head Boy Kaiza Metuariki and Mayor of Wanneroo Tracey Roberts.